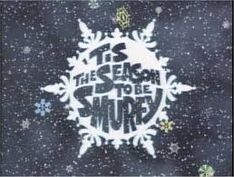 'Tis the Season to Be Smurfy is an animated Christmas special starring the Smurfs. It first aired 13 December 1987 on NBC.
Summary
The Smurfs bring Christmas cheer to an elderly couple who own a toy store.
Trivia
This is the only Smurfs prime time TV special to involve the Smurflings.
Voice Cast