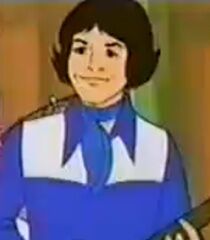 Butch Cassidy is the main character in Butch Cassidy and the Sundance Kids.
About Butch
He plays the guitar in his rock 'n' roll band. He is Merilee's boyfriend.
Butch Cassidy has dark hair, and typically wears a blue and white ensemble. He also wears a ring that enables him to communicate with Mr. Socrates.
Gallery