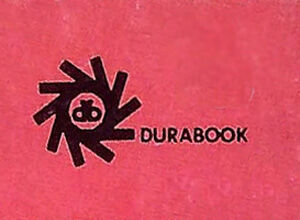 Durabooks are a series of children's books featuring Hanna-Barbera characters. They were written by Horace J. Elias and published in the 1970s by Modern Productions of New York. The books are written in simple English and have full-color illustrations on all pages.
Titles
Huckleberry Hound
Huckleberry Hound and the Dream Pirates
Huckleberry Hound and the Gold Fish Who Had Hiccups
Huckleberry Hound, Movie Star
Huckleberry Hound Puts the Fire Out
Yogi Bear
Yogi Bear and the Bubblegum Lions
Yogi Bear and the Colorado River
Yogi Bear and the Enor-Mouse
Yogi Bear and the Pie Bomb
Yogi Bear and the Three Pies
Yogi Bear and the UOJPBTCUTPAKITC
The Flintstones
The Flintstones Dino Gets a Job
The Flintstones Fred Makes a Snowball
The Flintstones on a Picnic (with Dino)
The Flintstones Pebbles and Bamm-Bamm and the Witch who ran out of Jizzle
The Flintstones Pebbles, Bamm-Bamm and the Baby Sitter
The Flintstones Pebbles, Bamm-Bamm The New Kid on the Block
The Flintstones Take a Vacation
The Flintstones The Cookout
The Flintstones Wilma and Betty Clean House
Fred and Barney Have a Day Off
Fred and Barney Join the Circus
Fred Flintstone and the Snallygaster Show
Fred Flintstone and the Very Peculiar Tree
Fred Flintstone at the Prehistoric Zoo
Jonny Quest
Jonny Quest and the Lost City
Jonny Quest Adventure with the Salt Plot
Jonny Quest's Adventure with the Secret Tunnel
Others
The Jetsons Sunday Afternoon on the Moon
The Jetsons Rosie the Robot Goes Haywire (A Love Story)
Magilla Gorilla and the Banananappers
Magilla Gorilla Moves to the Country
Quick Draw McGraw on Raspberry Ridge
Top Cat, Candidate for Mayor
External Links
Community content is available under
CC-BY-SA
unless otherwise noted.