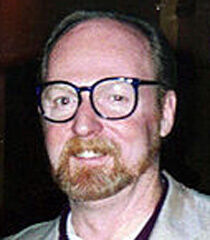 Gregory Lewis "Greg" Burson (29 June 1949 – 22 July 2008) was an American voice actor.
Biography
Greg Burson was cast as Bugs Bunny in the 1995 animated short Carrotblanca, a well-received eight-minute Looney Tunes cartoon originally shown in cinemas alongside The Amazing Panda Adventure (in the United States) and The Pebble and the Penguin (outside the United States). It has since been released on video, packaged with older Looney Tunes cartoons, and was even included in the special edition DVD release of Casablanca, of which it is both a parody and an homage. Burson also voiced Bugs in the 1996 short From Hare to Eternity, which is notable for being dedicated to the memory of the then-recently deceased Friz Freleng, and for being the final Looney Tunes cartoon that Chuck Jones directed. Burson also provided Bugs' voice in The Bugs and Daffy Show, which ran on Cartoon Network from 1996 to 2003.
He also voiced Yogi Bear (after the death of Daws Butler in 1988) and many other characters in Hanna-Barbera–related shows.
Burson died at the age of 59 from complications due to diabetes and arteriosclerosis.
Hanna-Barbera Credits