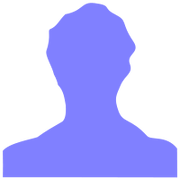 John David "Johnny" Carson (born John Franklin Carson, 6 March 1952 – 27 October 2009) was an American actor. He is best known as the voice of Todd on Space Ghost & Dino Boy. He soon went by his full name to avoid confusion with John William Carson, the already popular host of NBC's The Tonight Show.
Biography
Raised in North Hollywood, California, John Franklin Carson was the son of Aldrich "Kit" Carson, an actor who appeared in many westerns, most notably working with Dale Robertson. His mother, Rosamonde "Boots" James Carson, also had acting experience, but was primarily a fashion model, and was elected president of the Mannequins Association of Los Angeles in 1968. Johnny started his career doing commercials, including one at age five or six portraying a circus ringmaster for a local department store. He later did cartoon voices for Hanna-Barbera.
While attending Valley College, Carson played a lead role in The Taming of the Shrew staged by the drama department in November 1969. After his debut in feature films, there was a dispute with Johnny Carson of The Tonight Show regarding use of the name John Carson. At that time, he began to use the name John David Carson. He was romantically linked with Kim Darby after her ex-husband, Jim Stacy, lost an arm and a leg in a motorcycle accident. They met while she was filming a segment of "Love Story", which aired 12 December 1969 on NBC.
External Links