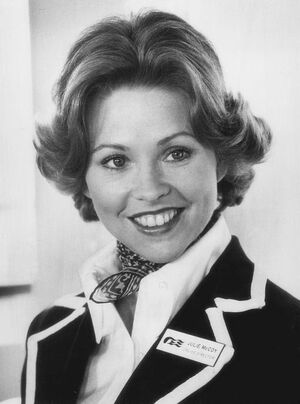 Cynthia Lauren Tewes (born 26 October 1953, Braddock, Pennsylvania) is an American actress. She is best known for her role as Julie McCoy in The Love Boat. She was the voice of Red McCullough in Sky Commanders.
Trivia
Tewes played the same character, Julie McCoy, in four different series: The Love Boat (1977), Charlie's Angels (1976), Martin (1992), and Love Boat: The Next Wave (1998).
Her surname is pronounced like "tweeze".
After her dismissal from The Love Boat in 1984, Tewes spiraled into drug addiction. She has now been sober for many years and makes her living doing voice-overs and radio commercials, as well as working as a cheese steward in Seattle. She says she used to spend sixteen hours a day caring for her sick husband.
External Links