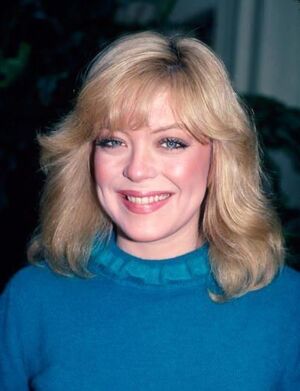 Lydia Cornell (born Lydia Korniloff, 23 July 1953, El Paso, Texas) is an American actress. She is best known for her role on the ABC sitcom Too Close for Comfort. She was the voice of Honi in Hägar the Horrible: Hägar Knows Best.
Biography
Lydia Cornell is a gifted actress who has had extensive theatrical, film and television experience. She won the People's Choice Award for her portrayal of Sarah Rush on the hit ABC series Too Close for Comfort (1980).
Cornell appeared in the Colorado Shakespeare Festival's A Midsummer Night's Dream, Othello, As You Like It, Ibsen, Enemy of the People, Of Mice and Men, The Seagull, Uncle Vanya, Bus Stop, Butterflies Are Free, Night of January 16 and Les Arboles Mueren de Pie, which she performed in Spanish.
External Links
Community content is available under
CC-BY-SA
unless otherwise noted.