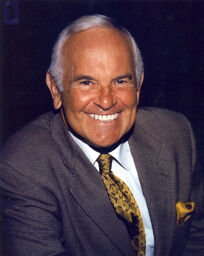 Ronald Ralph Schell (born 23 December 1931, Richmond, California) is an American comic actor. He is best known for his role as Cpl. Gilbert "Duke" Slater in the CBS sitcom Gomer Pyle, U.S.M.C.
His voice credits for Hanna-Barbera include:
Schell also worked in a television commercial with Don Adams, parodying Adams' iconic spy character, Maxwell Smart.
External Links