Space Ghost and Dino Boy is one of the first superhero shows created by Alex Toth for Hanna-Barbera.
Space Ghost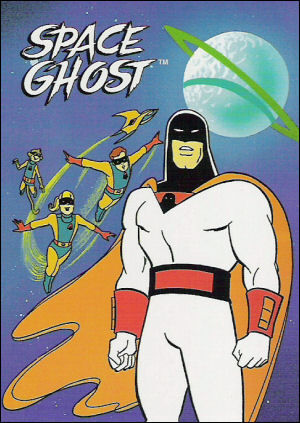 Space Ghost is about Thaddeus Bach, a young intergalactic police officer who becomes a masked superhero after his corrupt superiors murder his pregnant wife and leave him for dead on what is now his headquarters, the Ghost Planet. Using advanced alien weaponry, and aided by teenage siblings Jan and Jace, whom he rescued from an invasion, combats criminals throughout the galaxy. This is the character's origin in the 2004 DC Comics miniseries.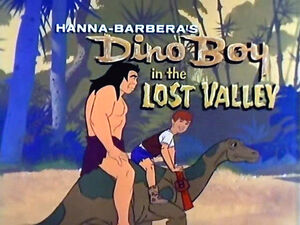 Dino Boy in the Lost Valley
Dino Boy is a young boy called Todd who parachutes out of a crashing plane with his parents still on board.
He lands in an unknown South American valley where dinosaurs, cavemen, and prehistoric mammals somehow have survived alongside some strange creatures and various tribes like the Moss Men, the Rock Pygmies, the Worm People, and the Vampire Men.
Dino Boy then meets the caveman Ugh, who saves Dino Boy from a Smilodon. Ugh and his pet baby Apatosaurus Bronty become his friends. There is also a woolly mammoth named Tusko, whom Ugh periodically enlists to help.
Powers
Space Ghost
Space Ghost has the powers of invisibility, flight, a force field, an X-ray–like visio-penatron beam that comes from his mask, and the ability to project any kind of energy from his wristbands. He has occasionally displayed super strength, which may be connected to his bands.
Dino Boy
Dino Boy has no superpowers, but is skilled at using a slingshot and a bow and arrow.
Episodes
Space Ghost
Dino Boy
External Links