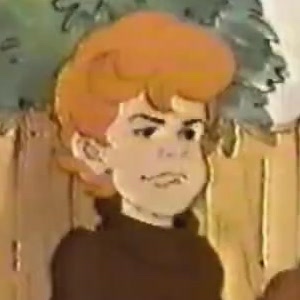 Thomas Ross Bond (16 September 1926 – 24 September 2005) was an American child actor. He is best known as Butch the bully in the Our Gang films from 1931 to 1934 and from 1936 to 1940. In Hanna-Barbera's version of The Little Rascals, his character of Butch was voiced by B. J. Ward.
Appearances
Trivia
Several weeks after Bond's death, fellow Our Gang cast member Eugene Lee, who played Porky, also passed away, 16 October 2005.
Although he is most likely to bully and intimidate any of the boys in the animated series, on one rare occasion Butch did ridicule Darla Hood. In "Beauty Queen for a Day", he told Darla that Dolly Van Dumpling had rejected him and Woim.
External Links