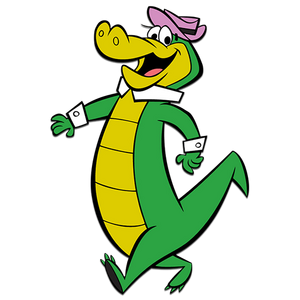 Wally Gator is an anthropomorphic alligator, star of one of the segments, named like him, from The Hanna-Barbera New Cartoon Series. The other segments are Lippy the Lion and Hardy Har Har and Touché Turtle and Dum Dum. The segment consisted of 52 episodes over two seasons.
About Wally
Wally Gator is more comfortable when he is at home, in the city zoo. Mr. Twiddle is the zookeeper who keeps a close watch on Wally because sometimes he escapes to check out what things are like outside.
His "birthday" is September 22nd.
Cast
Filmography
Television
Films and Specials
Guest Appearances
Casting History
Gallery
DVD Release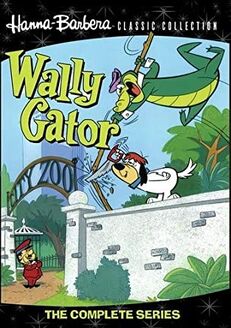 Warner Home Video released the entire series on June 25, 2019.